Hughes Turner Phillips has demonstrated a unique balance of outstanding design and functions within the real constraints of a construction budget. Throughout conceptual, design and construction documents phases, your team has worked diligently and collaboratively with us to develop an outstanding product.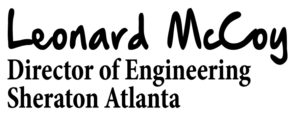 Honesty, Integrity,
and Professionalism
When the career paths of Joe Hughes, Matt Turner, and Susan Phillips converged, they knew that combining their respective expertise in commercial architect and interior design was just one part of their goal. The other was to create a culture steeped in honesty, integrity, and involved leadership, then to wrap these attributes around every interaction that takes place with a client. It was a model for success that is reflected in every deliverable.
Whether you are a tenant, property manager, building owner, contractor, or broker; earning and keeping your trust is part of our project goal.  From the start, when we sit in your office and brainstorm, our goal will be to give you peace of mind. From the blank canvas to the finest of details or from the majestic lobby design to the wireless conference room, we will architecturally design and create a beautiful and functional environment worthy of your loyal customers, guests, and personnel.
We invite you to learn more about our services or view our projects. If you have any questions, please don't hesitate to contact us. Providing clarity and guidance before you start your project is a large part of who we are.
The entire team of Hughes Turner Phillips Associates, LLC, looks forward to helping your organization achieve greater business success through smart work environments.
Retail, Corporate, Communications, Medical, Government, Education, Hospitality, Fitness, Commercial Lab are just a few of the industries we have services.
View our Projects to see the transformations we have created for our clients.
Professional
Affiliations
Professional growth and contribution to community is an important aspect of our culture.
Learn more about how we stay active in industry circles through involvement and sponsorships.
Meet The Team
Meet the founding partners Joe Hughes, Matt Turner, and Susan Phillips and the team of talented commercial architects and interior designers that make up Hughes Turner Phillips Associates, LLC.
Click on text below photos to see bios.